Welcome to Nipo Nino!
Our cabin is located in a quiet place in El Chaltén, just 100 meters from the beginning of the trail to Fitz Roy and the beginning of the route to Lago del Desierto.
In the entrance gallery, surrounded by a garden of native and introduced plants, you can enjoy a moment of chill out and feel the peace of the natural and relaxed environment.
The cabin is newly opened, so you will find everything like new.
We stand out for the cleanliness, privacy and careful attention of its owners.
Summary
Cabin for 2/3 guests (2 adults + 1 child).
Free WiFi connection.
Kitchen with refrigerator, stove, coffee maker and electric kettle.
Dry breakfast included.
Radiator heating.
Gallery with its own garden.
Steps from the trailheads.
Free uncovered parking.
Nipo Nino: Neither Polish Nor Norwegians
In the heart of the Cerro Torre glacier, at the foot of the mountain itself, there is a basecamp area called Nipo Nino.

Several expeditions used it as an advanced camp from the 50s. It had several names, "La Playita", "La Pizza", and others, until in the beginning of 2000 it was named Nipo Nino, because it was located between the Polish camps and Norwegians: neither Polish nor Norwegians (in spanish, NI POlacos NI NOruegos)".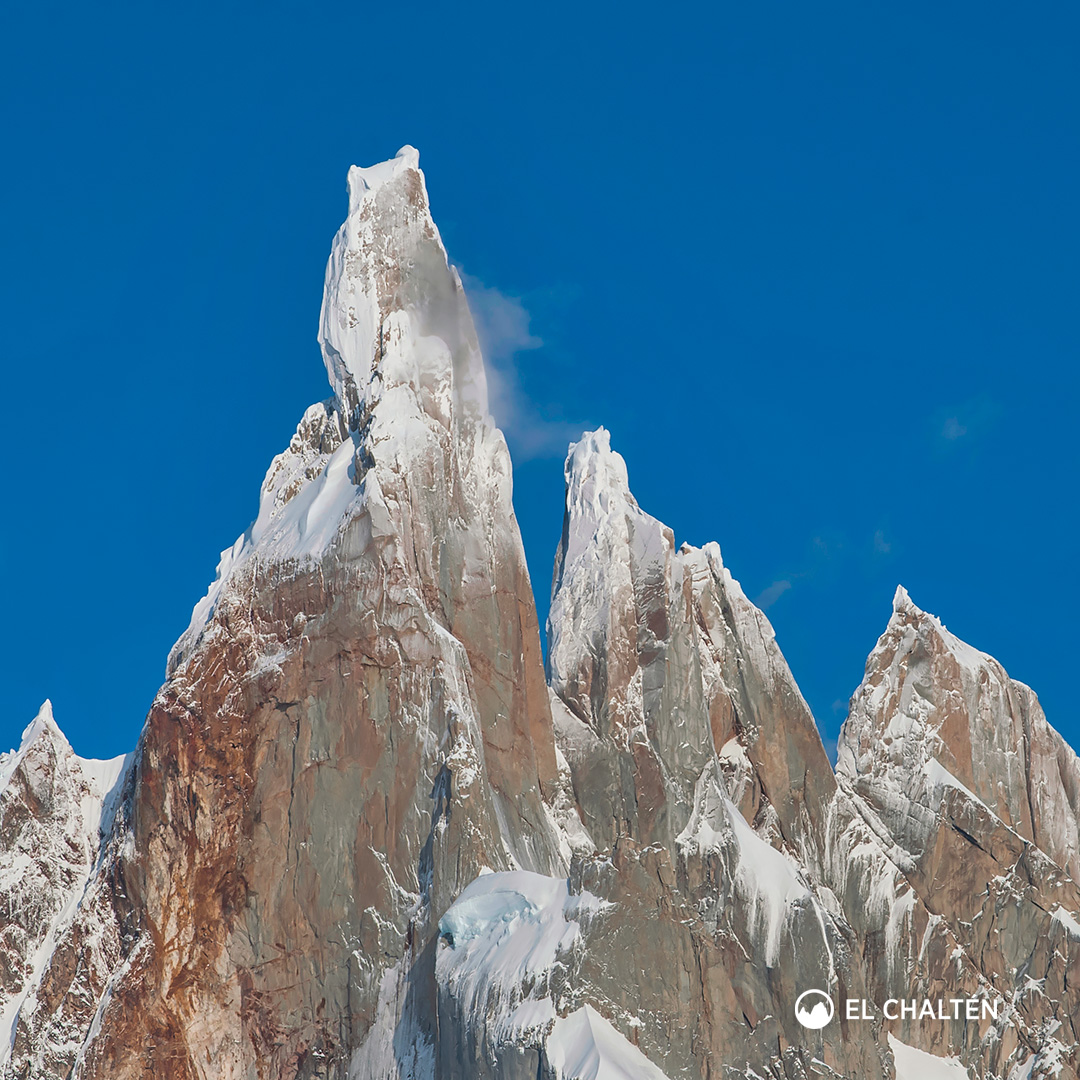 Nipo Nino cabin
Ambience
Access to the cabin is completely independent, with a small entrance gallery surrounded by a garden of native and introduced plants that invites you to enjoy a moment of relaxation and feel the peace of the natural environment and contemplate the beautiful views of Cerro Rosado and the Cordón Del Bosque. If you have had a rainy day, you can leave your wet clothes on the outside rack.
Services
Upon entering you are greeted by the dining kitchen with a table and chairs, refrigerator, stove, coffee maker and electric kettle, with all the utensils and kitchen elements you need. For your complete peace of mind, there are no gas appliances and we have smoke and carbon monoxide detectors. In the living room there is a sofa bed with a small library and a music player.
Bedroom
The staircase takes you to the upstairs bedroom, with a double bed, clothes rack and all the bedding and towels/hand towels you could possibly need. Blackout curtains ensure the privacy you need for a good rest.
Bathroom
Spacious, bright and well ventilated bathroom with shower, hair dryer, heated towel rail, towels, toilet paper, organic soap and shampoo, and cleaning supplies.
Keep in mind
To achieve the best comfort, heating in all rooms is by radiators.
The rate includes a dry breakfast.
The cabin does NOT have a TV..
If you need it, we can store your luggage until the moment of your return.
Differentiated rate for two adults, or adults and a minor from 4 years old.
Important
Stair access to the upper floor is "tiny house" style (5'7" high) so it can be uncomfortable for the elderly.
Rules
Check In: 3:00 p.m.
Check Out: until 10:00 a.m.
Smoking prohibited: smoke-free environments.
Pets are not allowed.